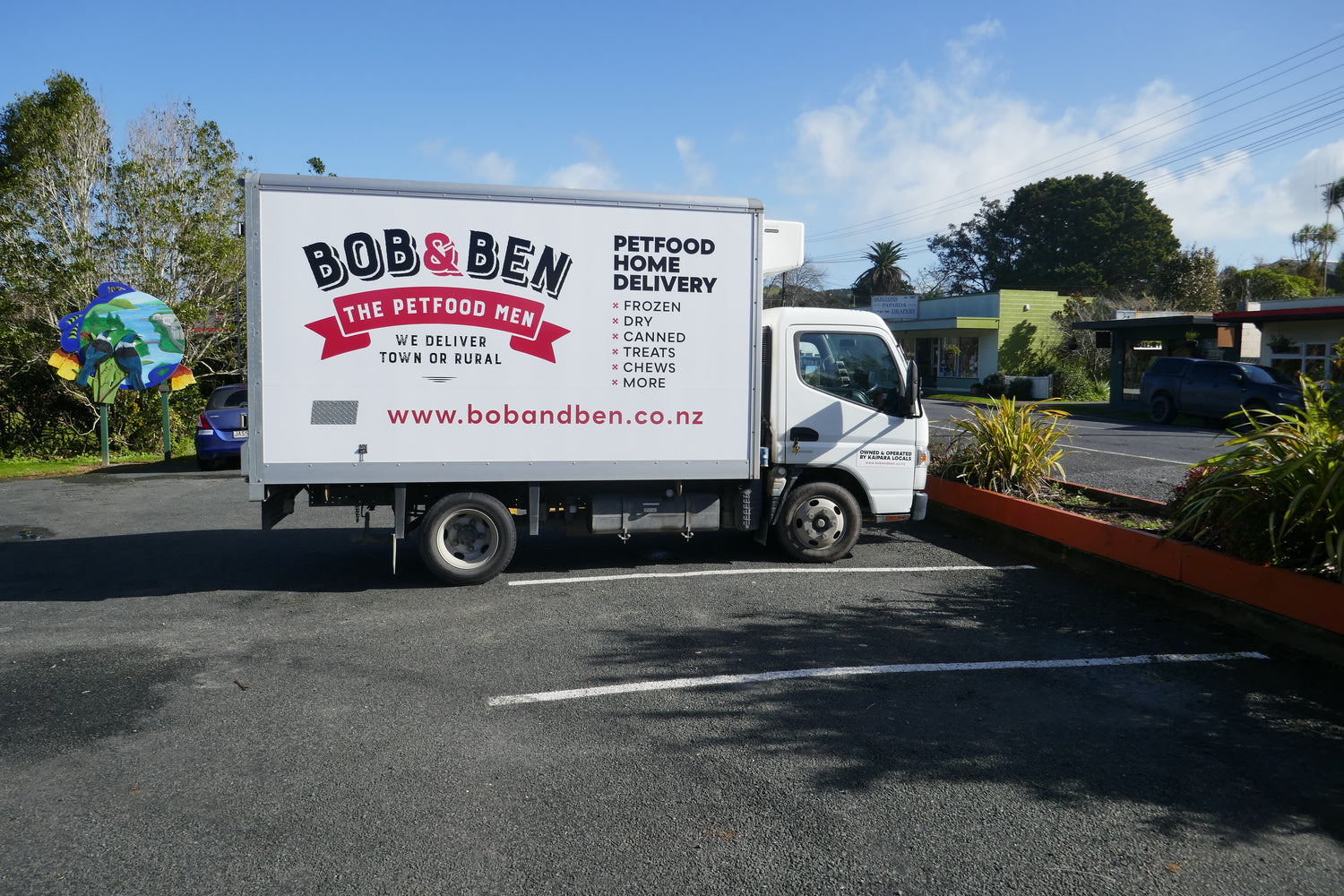 Fast local service - frozen foods guaranteed to arrive frozen!
RURAL DELIVERY: We live here too! We know the local roads and we make it our mission to find the most 'hard to find' rural homes.
LOCAL WAREHOUSE: Our warehouse is near Kaiwaka, so your food is stored local, and is delivered by locals.
FAST SERVICE: We aim to deliver orders within 48 hours, often sooner.
FREEZER TRUCK: We have our own freezer truck that keeps your raw food at -18 degrees until the moment we arrive at your gate.
FREEZER BAG: At the drop off point, your frozen food will be delivered in a freezer bag so that is stays in good condition.
WE TXT: If you aren't home (or you live behind a farm gate) we txt you immediately after drop off so you know your delivery has arrived.
SHOP NOW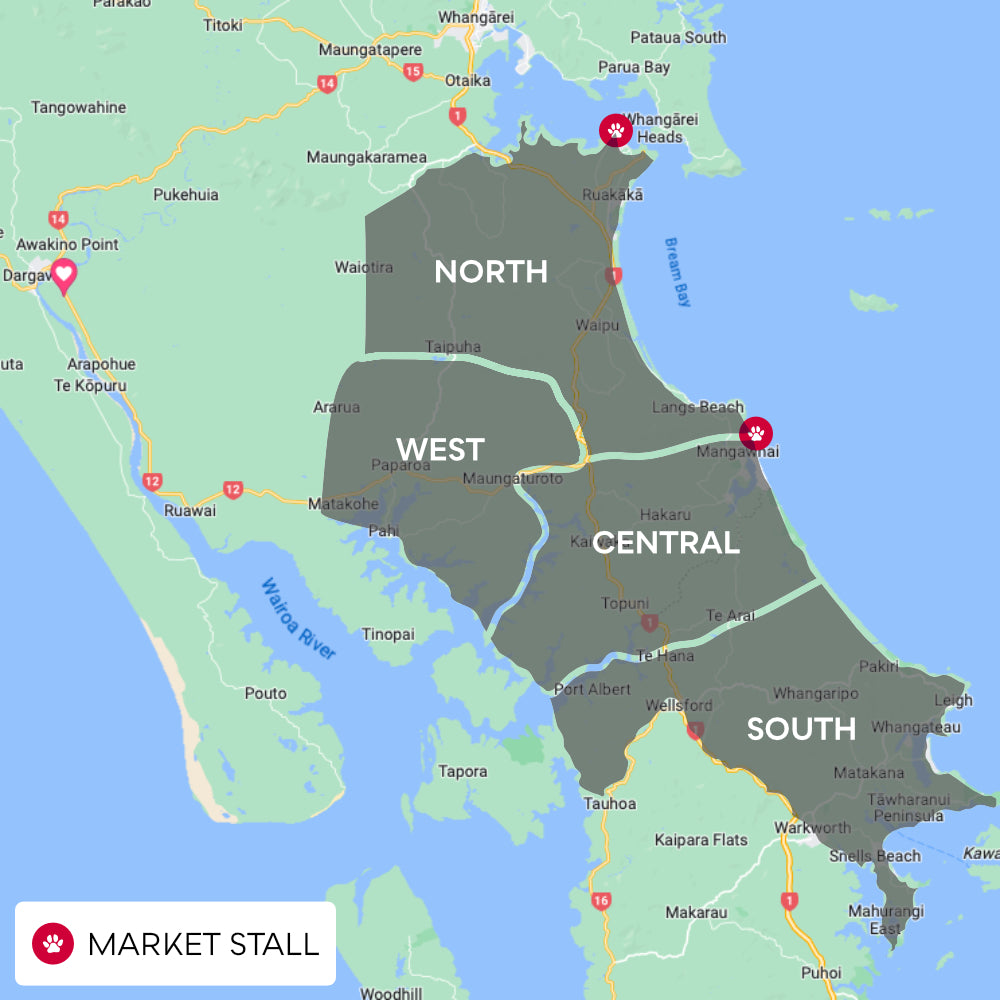 Free Home Delivery
We do FREE home delivery to town & rural within our local delivery zones. Raw guaranteed frozen.
We do courier delivery nationwide (except frozen). FREE courier delivery for orders over $99.
Pick up at our mobile shop: Mangawhai Market (Saturdays); One Tree Point Market (3rd Sunday); Marsden Cove Market (4th Sunday)
Not sure if you are in zone? Ph Steve 027 292 4891 or email kim@bobandben.co.nz so we can help you.
VIEW DELIVERY INFO
Got a question for Bob & Ben?
Do you want something we don't have?
Tell us what you want and we will do our best to stock it in store for you!
Email us at kim@bobandben.co.nz